NTMQ -
Achievement Week Activities 2019
Achievement Week is observed each November and is designed to recognize those individuals at the local and international levels who have contributed to community uplift. A High School Essay Contest is to be held in conjunction with Achievement Week.
Saturday, November 09, 2019 8:30 AM - 2:00 PM
Achievement Symposium - Hosted By Eta Mu Mu Chapter

University of North Texas
UNT Business Leadership Building
1307 W. Highland St. Denton, TX 76207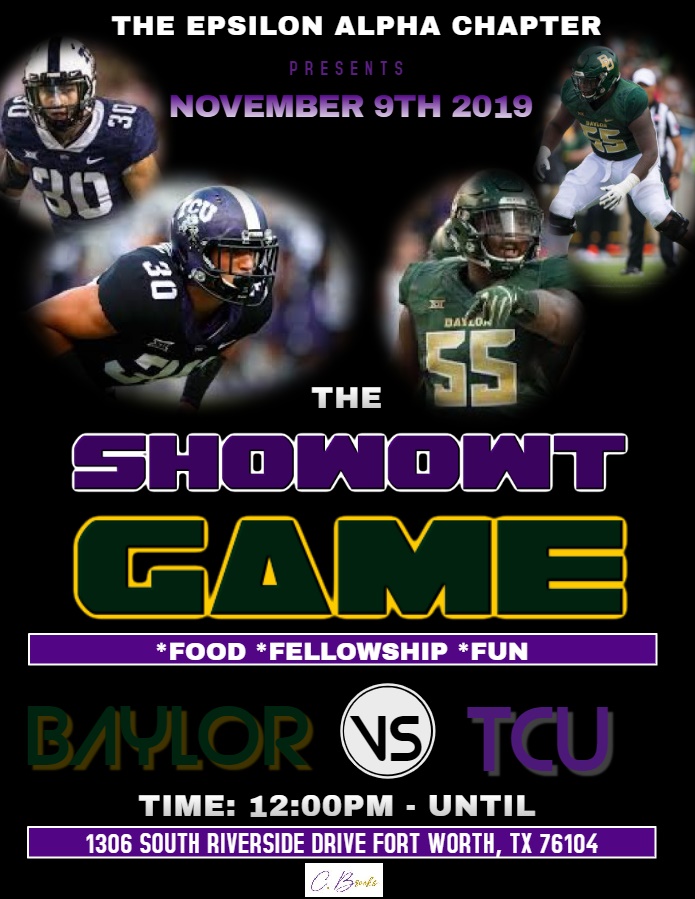 Saturday, November 09, 2019 12:00 PM
TCU vs Baylor Watch Party - Hosted By Epsilon Alpha Chapter

Epsilon Alpha Fraternity House
1306 S Riverside Dr
Fort Worth, TX 76104
---
Sunday, November 10, 2019 Service begins: 10:30 AM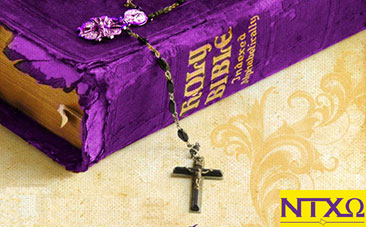 Pilgram Rest Baptist Church
1819 N Washington Ave, Dallas, TX 75204
Please plan to arrive by 10:20am to be seated together.
---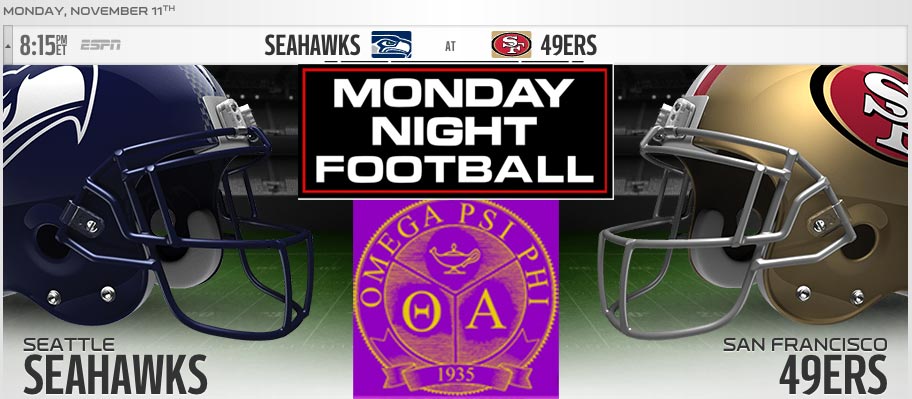 Monday, November 11, 2018 7:11 PM
Achievement Week MNF with the Ques Hosted By Theta Alpha Chapter

Theta Alpha Fraternity House
2413 Martin Luther King Blvd
Dallas,   TX   75215
---
Tuesday, November 12, 2019 9:00 AM
Attack on Literacy - Hosted By Eta Lambda Lambda

---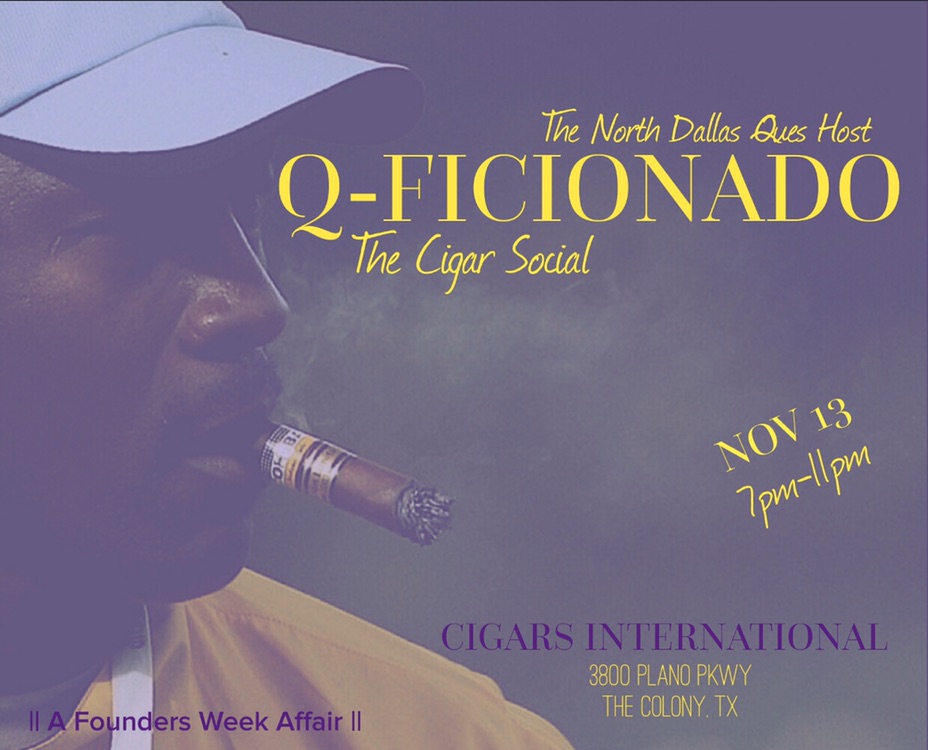 Wednesday, November 13, 2019 7-11 PM
Q-Ficionado - The Cigar Social - Hosted by Alpha Iota Iota Chapter

Cigars International
https://www.cigarsinternational.com/retail/
3800 Plano Pkwy, The Colony, TX 75056

---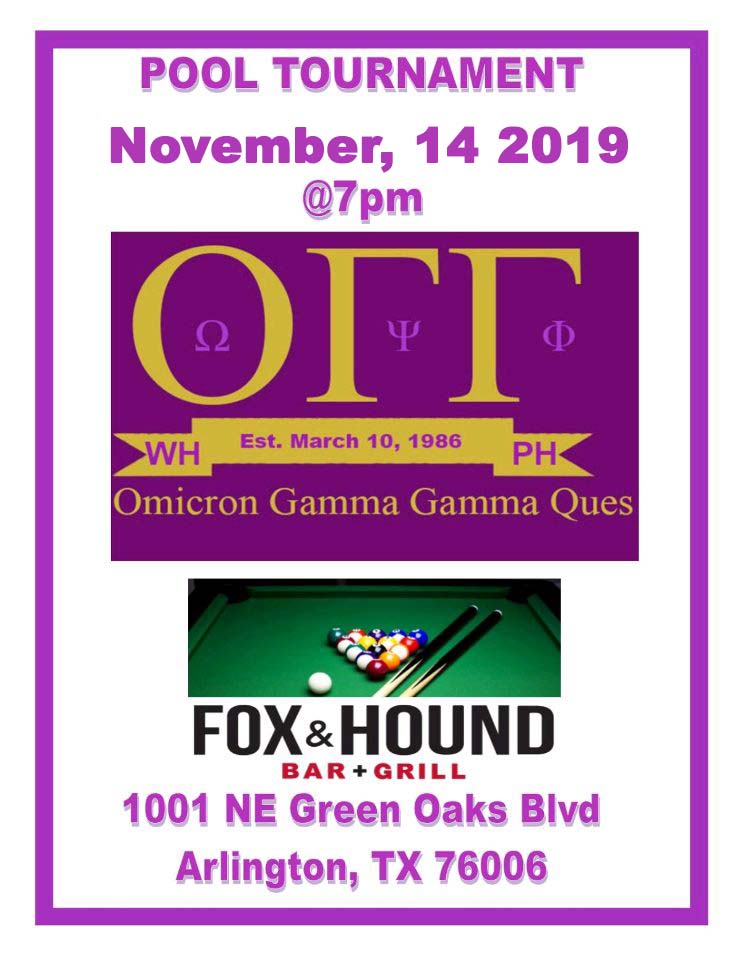 Thursday, November 14, 2019 7:00 PM
Pool Tournament - Hosted by Omicron Gamma Gamma Chapter

OGG Pool Tournament
Fox & Hound
1001 NE Green Oaks Blvd
Arlington, TX 76006
---
Friday, November 15, 2019 8:00 PM

Achievement Week Awards Event
Concord Church Legacy Center
6808 Pastor Bailey Drive
Dallas, Texas 75237
$25 per ticket
---
Saturday, November 16, 2019 11:00AM-2PM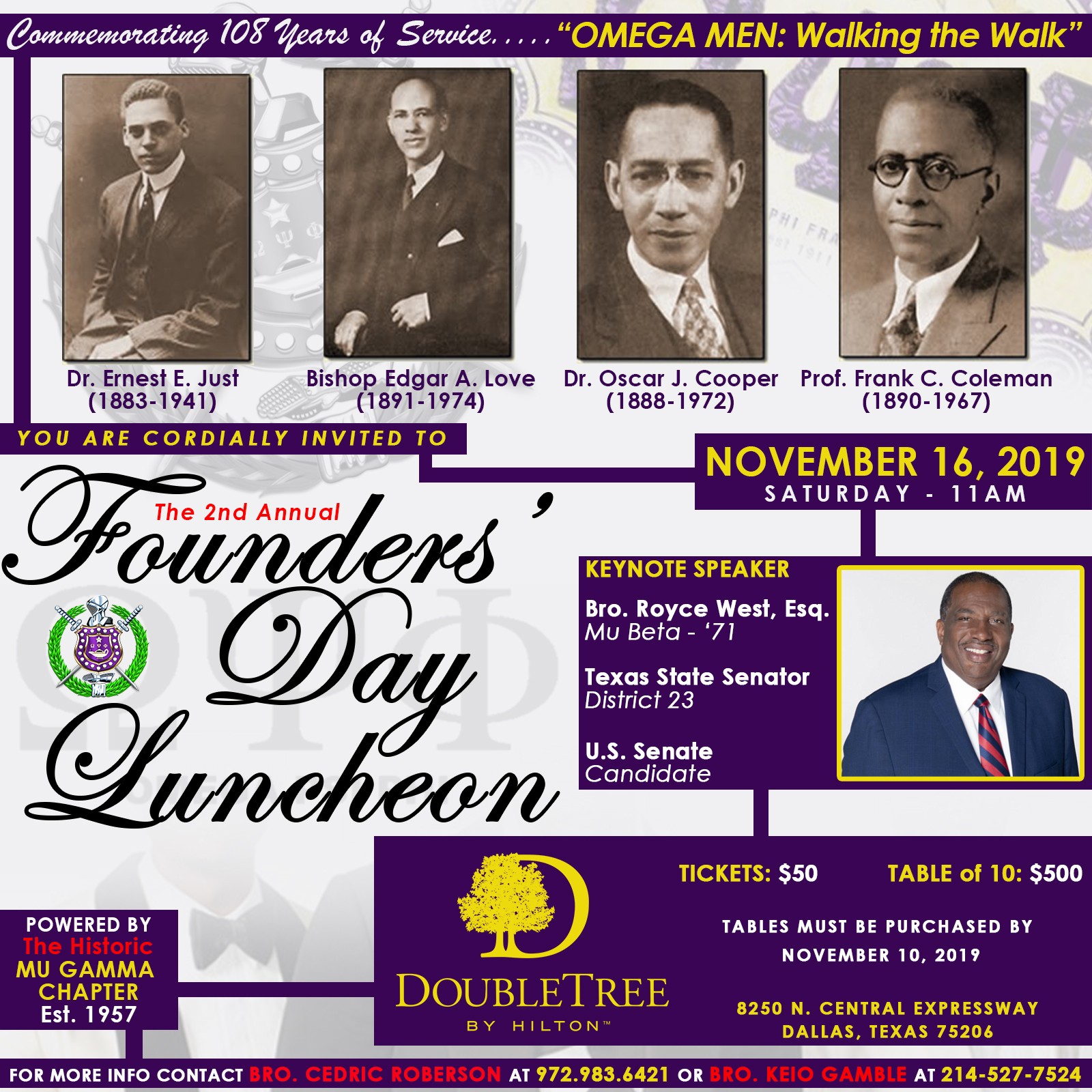 Mu Gamma's Founder's Day Luncheon
DoubleTree Hotel
8250 N. Central Expressway
Dallas, TX 75306

$50 Ticket
$500 Table(10)
Saturday, November 16, 2019 8:00PM-2AM


Founder's Day Celebration


Park Avenue Lounge
11035 ABLES LN.
DALLAS, TX 75229



Please remember that we have a DRESS CODE. Park Avenue reserves the right to refuse entry to ANYONE who does not follow our club guidelines. There are NO REFUNDS if you are removed from the club for ANY reason. Dress code is as follows:
Dress Code:
Dress code is about style, attitude, and positive energy. Simply put the attire is professional.
Men - No shorts, T-shirts, Athletic Attire, Tennis Shoes, Sandals, White Soled Shoes, Bagginess, Chains, Sunglasses, Jordans, Tank Tops and or Negative Vibes.
Women - NO excessively revealing clothing, Flats or Flip-flops. You may be sexy and classy without being naked.
From time to time you will see other guests in the venue that do not adhere to the dress code, these guests were allowed special exemptions by management for reasons that do not concern you. Please focus your energy on positive vibes.
Dress code is NON NEGOTIABLE and is determined at the discretion of Park Avenue's front door security.
---
Sunday, November 17, 2019 Service begins: 11:00 AM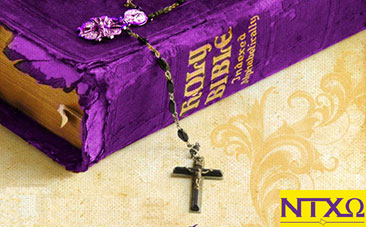 Shiloh Missionary Baptist Church
920 E. 14th Street Plano, TX 75074
Please plan to arrive by 10:45am to be seated together.
---
---
North Texas Area Talent Hunt -
March 5, 2017 @ 4PM
This event provides exposure, encouragement and financial assistance to talented young people participating in the performing arts. Winners are awarded recognition and may be given college scholarships.
Paul Quinn College
Student Union Building – Grand Lounge
3837 Simpson Stuart Rd
Dallas, TX 75241

*** Sound Check starts at 3PM ***!
Chapter Basilei please have your chapter Talent Hunt Chair contact
Bro. Brent Jenkins Jenkins_brent@hotmail.com 
---
North Texas Area Memorial Service –
March 12, 2017 @ 4PM
Around March 12th of each year chapters conduct an appropriate service to recall the memory of those members who have entered into Omega Chapter.
New Hope Baptist Church – Pastor Bro. Ronald Jones, rev.rejones@sbcglobal.net
5002 S. Central Expressway
Dallas, Texas 75215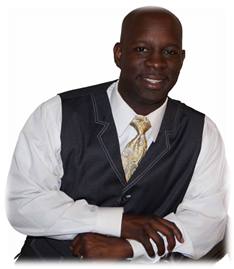 Guest Speaker: Bro. Erick Powers – 9th District Chaplain
*** Chapter Basilei please have your chapter Memorial Service Chair or Chaplain contact Bro. Van Newborn van@vannewborn.com 214.460.9440 ***
We are asking for Bios and pictures for all of the brothers who have passed in the area since last year.
---
Delta Xi & The North Texas Area Omegas Family Day/ Picnic (Saturday June 24, 2017 12PM - 8PM)
Bro. Kenneth Foster (Chair) (OGG)
Gateway Park
2404 Gateway Park Dr.
Fort Worth, TX 76117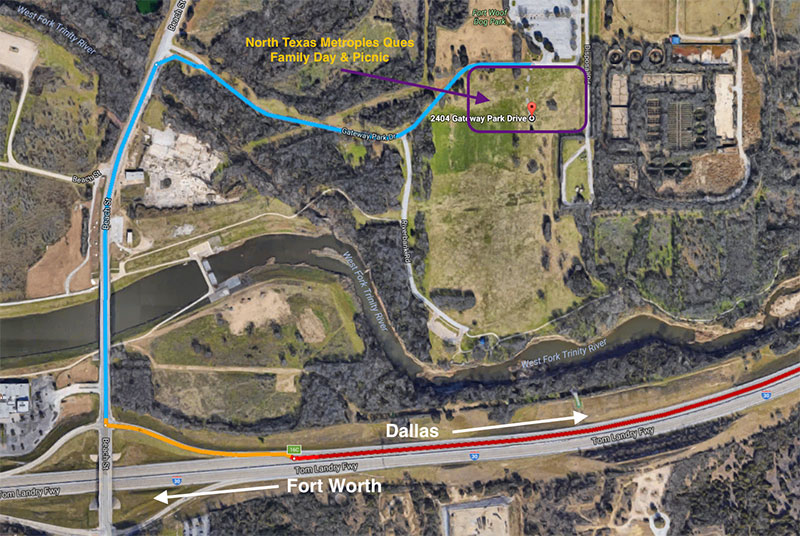 The format is that each chapter will have a designated area to setup tents, tables, chairs, grills, fryers and anything else they choose.
---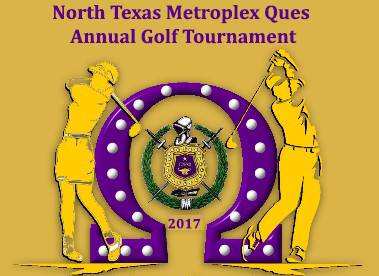 NTMQ -
Area Golf Tournament
Bro. Charles Lovelace (Chair) (DX)
---
---